Announcements
Subscribe to posts
The National Education's "Read Across America" is a national campaign for building literacy.  The Maine Education Association has its own version, "Cat Tracks Across Maine", which provides a book to every first grader attending a public school in Maine.  MEA believes an at-home library is a wonderful place to begin the love for reading, and the non-fiction books distributed to each first grader help build the home-to-school reading connection. 


On December 4 and 5, first graders in Aroostook County received a copy of the National Geographic "Planets" book delivered to their school by MEA President Lois Kilby-Chesley. 


The Cat Tracks van arrived in Madawaska at 
noon
on Monday
 and  Miss Kitty, the Cat in the Hat's grandma, made an appearance to read to first graders and talk about the importance of books.   As one student in the group said, she didn't use to like to read, but now she loves it! 
On Tuesday
 and Wednesday, September 19 and 20, Madawaska Middle/High students raised $300 for hurricane victims of Florida and Texas. The Hat Day event was sponsored by the MHS National Honor Society chapter.  Students and faculty alike, for a $2 donation, were allowed to wear a hat throughout the school day.  Students had fun and enjoyed the spirit of giving to those in need.  Proceeds were sent to the Red Cross.
Students at Madawaska Middle/High School who wish to take their laptop home at night need to have the following form filled out and signed by their parent or guardian.  
One stipulation to the take home policy is that all bills must be paid. 
This is
not
required if students will not be taking them home.  Students will need to bring payment ($35 for a single student or $50 for families with 2 or more students).  Students at MMHS are very fortunate to have these learning tools at their disposal, so special care needs to be taken.  Students wishing to take their laptops home on the first day of school should bring their payment to the main office.  Families paying by check should make it out to "Madawaska Middle/High School."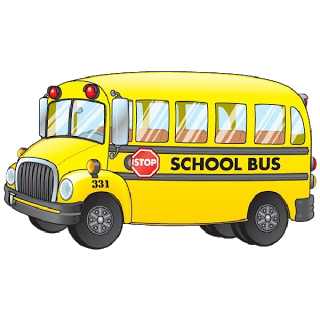 The Madawaska Middle/High School has released the bus runs for the first few weeks of school when only grades 7-12 are in session.  These are temporary runs while the elementary students are still on vacation.  
The MMHS 2017-2018 School Calendar has been released.  The first student day is on Thursday, August 17th.  This calendar shows the O W L S days, vacation days, workshop days, conference days, early release days, and late start days for the upcoming school year.  It also contains notes for the start of the ranking periods.  Download the full color high resolution PDF copy below.
M
MHS Principal Wayne Anderson has produced the latest installment of the parent newsletter for your reading pleasure.  Find out about
developments
in Mrs. Welch's Art classes, the new 2017-18 school calendar, important dates, tech talk, Channel 16 WOWL access, and more!
MMHS Guidance Counselor April Leclair wrote a MELMAC grant that enabled us to send Juniors on a college tour across Maine. Students visited the University of Maine and Husson College yesterday. Today they are taking a look at Southern Maine Community College and Thomas College.  This is an excellent opportunity for some students to tour these campuses and get a feel for what the colleges are like.
Do you have questions about financial aid? Join us to learn how to maximize your financial aid and learn about the process at a Financial Aid Presentation at the Madawaska Middle/High School.  See the attached document or read below:
Who should attend?
Juniors, seniors and their families who want more information on: 
How to pay for college
How & when to apply for financial aid
How to know if a college is affordable 
What can I be doing now 
When & Where?
St. John Valley Tech Center 
431- US 1 
Frenchville, ME 04745
May 10 at 6:00 PM
Madawaska Middle/High School
135 – 7th Avenue
Madawaska, ME 04756
May 11 at 6:00 PM
Why is this important? 
Students will soon be taking tours on college campuses and looking at their options. This session will help students and families learn how to research college costs, search for scholarships, and learn about saving options and how to find scholarships & grants that could help reduce their future borrowing. This is a great time for students to find out what the next step in the process will be.
Who will be there?
A College Access Counselor from the Finance Authority of Maine will be talking with students & families to help them navigate the process of paying for college. We look forward to seeing you!
Madawaska National Honor Society Students take their community service seriously.  Proof of that recently came in the form of some volunteer work for Cover Corner Kennels in St. Agatha, owned by Pierre and Donna Dubay.  School vacation weeks usually increase activity at kennels, so Madawaska NHS student Raleigh Toussaint organized a volunteer event to help out with the dog sitting.  Raleigh explained, "
I had so much fun. This is what I imagine heaven looks like-- dogs 
everywhere!"
 Sam Boucher and Ben Hebert both thought that listening to the dogs bark all day was pretty "ruff," but the smiles on their faces seem to indicate they enjoyed the activity.  Hannah Nadeau also had a good time.  "There is nothing better than spending the morning with a bunch of sweet pups" according to Hannah.  Chelsea Pelletier also helped out by spending some of her time with the dogs as well.  Nice job, NHS students!     
Tri-District Strategic Planning Committee to Host Public Engagement Meetings
 in Fort Kent, Madawaska, St. Agatha, and Eagle Lake
Since early September, 2016 the Tri-District Strategic Planning Steering Committee, under the coordination of Scott Voisine, Strategic Planning Consultant, has been developing a collaborative, ten-year strategic plan for MSAD #27, MSAD #33, and the Madawaska School Department. The planning process was approved by all three school boards and a final plan is due this summer.
Throughout the planning process, hundreds of community stakeholders were interviewed and engaged in feedback sessions using an appreciative inquiry process. In addition, the steering committee examined a significant amount of educational, demographic, and fiscal information. The responses collected from that appreciative inquiry process and information collected from the research reviewed were analyzed and are reflected in a draft plan that will be unveiled at the public engagement meetings.
"What the public will see at these meetings are the primary components of the strategic plan in their most polished draft form," states consultant Scott Voisine. "The public will see this plan does not support a status quo approach to the future of education in the upper St. John Valley. It is bold, but it is also realistically responsive to what the area will be facing in the next decade and beyond."
There will be four public meetings. All are invited. Voisine and members of the steering committee will be on hand to answer questions and to hear feedback from the community before finishing their work on the final plan. The dates, times and locations are listed below. If you cannot attend the meeting in your immediate area, feel free to attend any of the other sessions.
Tuesday, May 9, 6:30-8:00 pm, Madawaska Middle High School
Monday, May 15, 6:30-8:00 pm, Wisdom Middle High School Gymnasium
Monday, May 22, 6:30-8:00 pm, Fort Kent Community High School VRMS Gymnasium
Tuesday, May 23, 6:30– 8:00 pm, Eagle Lake Elementary School Cafeteria
For more information, please contact Scott Voisine at voisine@maine.edu or call 834-8644.