Announcements
Subscribe to posts
Schools are now on summer vacation.  To accommodate work being done on the systems, we will be turning off access to PowerSchool and MasteryConnect systems during the summer months.  Madawaska Middle/High School will resume on August 22nd, and Madawaska Elementary School will resume on September 6th.  Enjoy the summer and be safe!
The MMHS Junior Class is holding their annual Chicken BBQ on Sunday, May 27th from 10:30am to 12:15 pm at the Madawaska Fire Station.  Tickets being sold for $9.00.  Tickets can be purchased from any Junior, at the Madawaska Chamber of Commerce, or at the MMHS main office.  This annual fundraising event helps the students raise money needed for things their senior year.  Special thanks to the Madawaska Fire Department who help put on this event with the students every year!
It's no secret that school budgets are tight, often leaving various programs underfunded. In an effort to devise a creative, low-pressure fund-raising opportunity, Ford launched the Drive 4 UR School test-drive program in 2007. Ford offers a $20 donation for each valid test-drive, up to $6,000 total*, which can be used for sports, booster clubs, music programs and the many other miscellaneous expenses associated with running a school.  
The MMHS athletic booster club will be holding a Ford Drive for your School event to raise money.  This will take place 
Saturday May 26th from 9:00-2:00
 at the Madawaska Multi Purpose building.  Come try a brand new car to help cure your spring fever!!!  
Anyone wishing to save themselves some time may download the PDF document below and fill it out in advance.
Two seventh grade students came out on top of Tuesday's spelling bee at Madawaska Middle/High School.  Taylor Pelletier won the bee, successfully spelling "millinery," according to MMHS teacher Matt Rossignol.  Hailey Blanchette was the runner-up.
Both students advanced to The County spelling bee held at Fox Auditorium on the campus of the University of Maine at Fort Kent, on Feb. 8th.  Taylor Pelletier then won that competition and will represent Aroostook County at the state spelling bee, with a chance to go to nationals in Washington, D.C.
A total of 13 students from grades six, seven and eight participated in Madawaska's spelling bee this year. Along with Rossignol, fellow teachers Bonny Tingley, Cai Bouley, and Connie Vanier organized the event. The two judges this year were Vincent Vanier, the department's technology coordinator, and MMHS teacher Whitney Bouchard. Taylor Pelletier then went on to become the Aroostook County Spelling Bee Champion and will be representing us at the state spelling bee on March 24th in Portland.
On 01
/30/18 Madawaska School Department completed their 30th annual National Geographic Bee competition and 7th grader Cole McCraith was crowned the champion. After winning MSD's bee, Cole was administered an online test and hopefully will qualify for the state competition at the University of Maine at Farmington later this spring. Cole was MSD's winner last year and he and his family traveled to U.M. at Farmington to compete against 99 other students for the Maine National Geographic title. Cole is ready to go again and told his dad, Sean, that he wants to win MSD's Geography bee next year too so they can travel to Farmington again to compete. Good luck Cole.

The MMHS Project Grad 2018 fundraiser featuring the Harlem Rockets is back on and scheduled for Saturday, March 16th at 7:00pm.  Tickets purchased for the event that was previously canceled will be honored at the door.  
Adult Tickets - $8 
Student/Senior Citizen Ticket - $6 
Children 3 and under FREE! 
Tickets are available at Shop-n-Save and Bob's Service Center or from your Favorite Class Of 2018 Senior! Come support our students and enjoy an evening of fun and laughter!!
On Tuesday
 and Wednesday, September 19 and 20, Madawaska Middle/High students raised $300 for hurricane victims of Florida and Texas. The Hat Day event was sponsored by the MHS National Honor Society chapter.  Students and faculty alike, for a $2 donation, were allowed to wear a hat throughout the school day.  Students had fun and enjoyed the spirit of giving to those in need.  Proceeds were sent to the Red Cross.
Students at Madawaska Middle/High School who wish to take their laptop home at night need to have the following form filled out and signed by their parent or guardian.  
One stipulation to the take home policy is that all bills must be paid. 
This is
not
required if students will not be taking them home.  Students will need to bring payment ($35 for a single student or $50 for families with 2 or more students).  Students at MMHS are very fortunate to have these learning tools at their disposal, so special care needs to be taken.  Students wishing to take their laptops home on the first day of school should bring their payment to the main office.  Families paying by check should make it out to "Madawaska Middle/High School."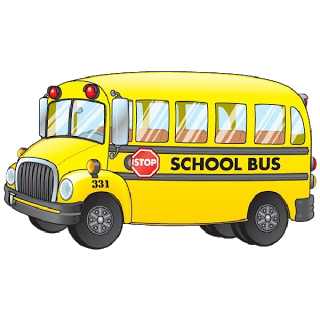 The Madawaska Middle/High School has released the bus runs for the first few weeks of school when only grades 7-12 are in session.  These are temporary runs while the elementary students are still on vacation.  
The MMHS 2017-2018 School Calendar has been released.  The first student day is on Thursday, August 17th.  This calendar shows the O W L S days, vacation days, workshop days, conference days, early release days, and late start days for the upcoming school year.  It also contains notes for the start of the ranking periods.  Download the full color high resolution PDF copy below.