MES Announcements
Subscribe to posts
Schools are now on summer vacation.  To accommodate work being done on the systems, we will be turning off access to PowerSchool and MasteryConnect systems during the summer months.  Madawaska Middle/High School will resume on August 22nd, and Madawaska Elementary School will resume on September 6th.  Enjoy the summer and be safe!
Students participated in a Penny Carnival on the afternoon of June 7th.  Students paid pennies to play various games to benefit the physical education program.  Mr. Dan Cyr organized the event with the help of older students.  The older students manned each station for a set period of time and switched so they would have a chance to play as well.  Luckily, the rain held off!  See photos
here
.
The Maine Student Book Award (MSBA) Pizza Party was held on May 31.  We had 19 participants who read at least 3 books on the MSBA list and voted for their favorite book.  Two students read 30 books on the list, Christopher, and Nicolette Martin.  Andre Theriault read 21 books!  The top three students were given Amazon cards for their efforts.  See photos here. 
The annual FACE poster contest winners at MES were presented with awards today. This year's contest theme was, "Health is Made of ..." and had some wonderful creations. Students were awarded some iTunes cards for their efforts. You can see some of the winners and their creations at https://photos.app.goo.gl/6nUrH2F6qtRDjGcB2
The statewide Tar Wars contest winners were presented their awards at Madawaska Elementary School today.  Janelle Moore and Livia Ponarski both received honorable mentions and Jacob Demoranville came in third in the state of Maine.  For Jacob's efforts, he received a sport's kit with rackets, net and ball.  Congratulations to Jacob, Livia, and Janelle!  Dr. Silwana Sidorczuk presented Jacob with his certificate commemorating his achievement.  Photos can be seen at 
https://photos.app.goo.gl/HqkoTZDiRXbsR9Yq7
O
nce again we were glad to host the Children's Stage Adventures production, "Cry Wolf."  Facilitators Eric Monzel and Morgan Swan led our students through a week long effort to prepare for this wonderful production.  Students were quite excited about performing in this play.  We have photos courtesy of Gina Jandreau from our school's performance that can be seen at
https://goo.gl/YAAXSW
.  To learn more about Children's Stage Adventures, please visit http://childrensstageadventures.org/
Fifth and sixth grade students are in the process of raising over 400 salmon in their mini hatchery in the classroom.  We visited Micmac Fish Farms today to see a real trout hatchery in action.  A tour of the facility was given and Mr. Dave had a question and answer period afterward.  See photos 
here
.
Sixth grade students in TRIO attended a field trip at the University of Maine at Fort Kent where they got a tour of the facility.  They worked cooperatively with other students from other districts to do activities relating to their futures.  See photos 
here
.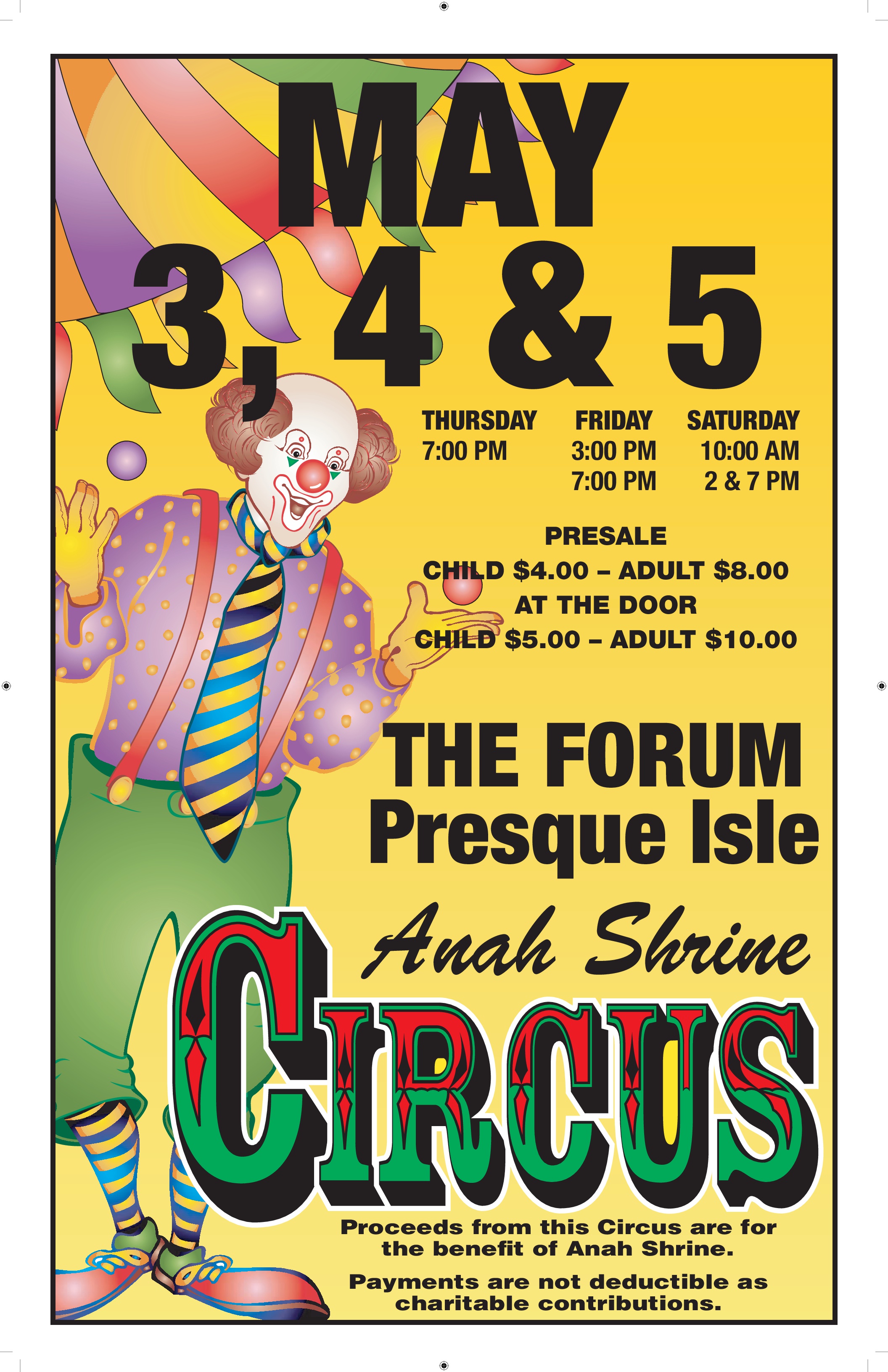 Madawaska Elementary School has traditionally sent students to the Shrine Circus in Presque Isle as a field trip. This year, many 5th and 6th grade students and parents expressed concern about previously scheduled dance recitals and TRIO events that would prevent them from going on the field trip. In order to accommodate the situation, it was decided that students will instead receive a free admission ticket to this weekend's circus at school on Friday.  https://fiddleheadfocus.com/…/anah-temple-plans-54th-shrin…/

  The Theater at Monmouth presented Aesop's Guide to Friendship to students from kindergarten to grade 6 at Fox Auditorium at UMFK in Fort Kent on April 30th at 9:00AM.  A total of 8 fables were acted out for the students.  They included, 
The Lion and the Mouse
, 
The Hare and the Tortoise
, 
The Ant and the Dove
, 
The Ants and the Grasshopper
, 
The Seaside Travelers
, 
The Bear and the Two Travelers
, and 
The Wind and the Sun
. See photos here.