News
Subscribe to posts
Schools are now on summer vacation.  To accommodate work being done on the systems, we will be turning off access to PowerSchool and MasteryConnect systems during the summer months.  Madawaska Middle/High School will resume on August 22nd, and Madawaska Elementary School will resume on September 6th.  Enjoy the summer and be safe!
The MMHS Junior Class is holding their annual Chicken BBQ on Sunday, May 27th from 10:30am to 12:15 pm at the Madawaska Fire Station.  Tickets being sold for $9.00.  Tickets can be purchased from any Junior, at the Madawaska Chamber of Commerce, or at the MMHS main office.  This annual fundraising event helps the students raise money needed for things their senior year.  Special thanks to the Madawaska Fire Department who help put on this event with the students every year!
It's no secret that school budgets are tight, often leaving various programs underfunded. In an effort to devise a creative, low-pressure fund-raising opportunity, Ford launched the Drive 4 UR School test-drive program in 2007. Ford offers a $20 donation for each valid test-drive, up to $6,000 total*, which can be used for sports, booster clubs, music programs and the many other miscellaneous expenses associated with running a school.  
The MMHS athletic booster club will be holding a Ford Drive for your School event to raise money.  This will take place 
Saturday May 26th from 9:00-2:00
 at the Madawaska Multi Purpose building.  Come try a brand new car to help cure your spring fever!!!  Anyone wishing to save themselves some time may download the PDF document below and fill it out in advance.
The annual FACE poster contest winners at MES were presented with awards today. This year's contest theme was, "Health is Made of ..." and had some wonderful creations. Students were awarded some iTunes cards for their efforts. You can see some of the winners and their creations at https://photos.app.goo.gl/6nUrH2F6qtRDjGcB2
The statewide Tar Wars contest winners were presented their awards at Madawaska Elementary School today.  Janelle Moore and Livia Ponarski both received honorable mentions and Jacob Demoranville came in third in the state of Maine.  For Jacob's efforts, he received a sport's kit with rackets, net and ball.  Congratulations to Jacob, Livia, and Janelle!  Dr. Silwana Sidorczuk presented Jacob with his certificate commemorating his achievement.  Photos can be seen at 
https://photos.app.goo.gl/HqkoTZDiRXbsR9Yq7
O
nce again we were glad to host the Children's Stage Adventures production, "Cry Wolf."  Facilitators Eric Monzel and Morgan Swan led our students through a week long effort to prepare for this wonderful production.  Students were quite excited about performing in this play.  We have photos courtesy of Gina Jandreau from our school's performance that can be seen at
https://goo.gl/YAAXSW
.  To learn more about Children's Stage Adventures, please visit http://childrensstageadventures.org/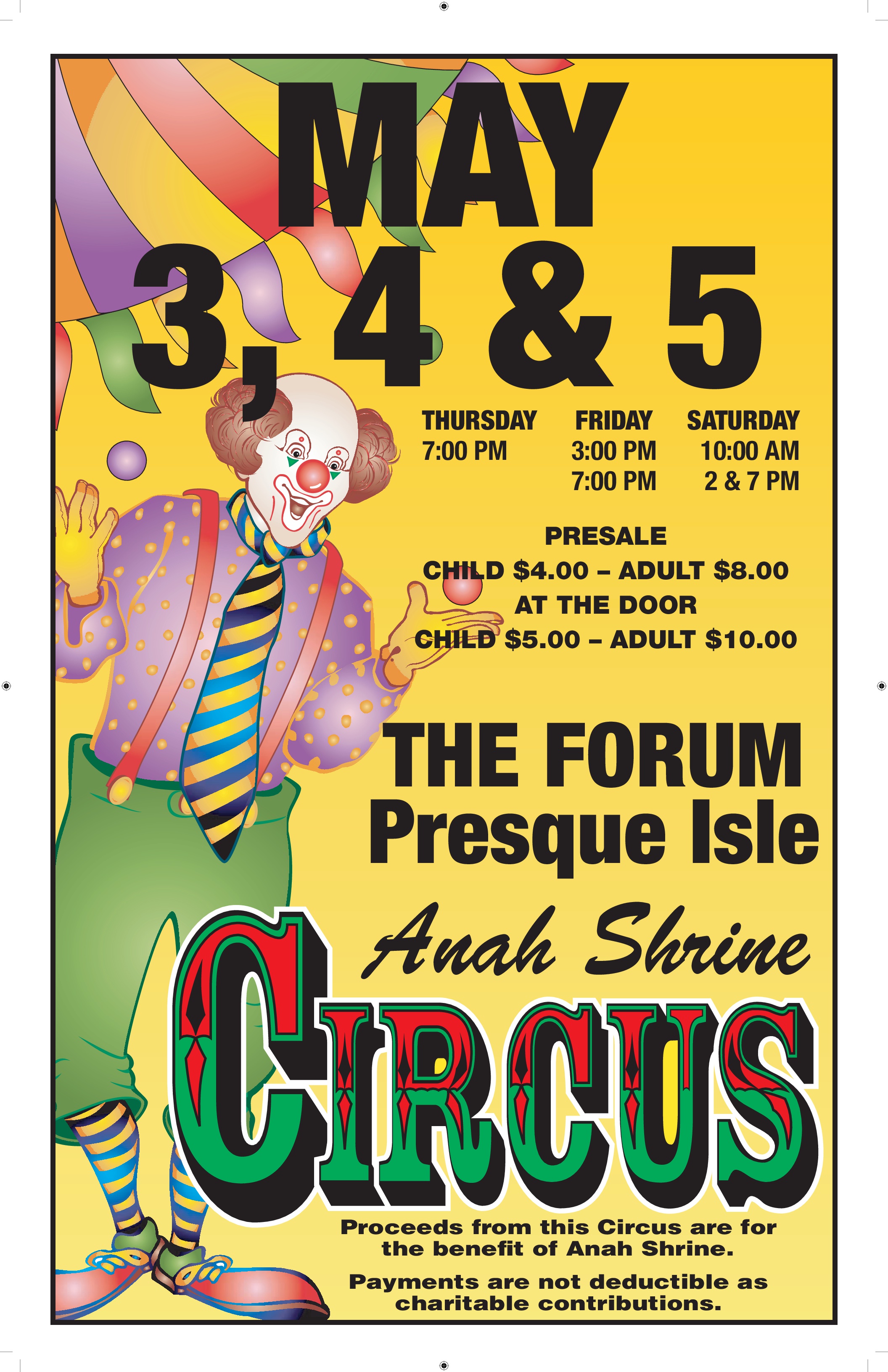 Madawaska Elementary School has traditionally sent students to the Shrine Circus in Presque Isle as a field trip. This year, many 5th and 6th grade students and parents expressed concern about previously scheduled dance recitals and TRIO events that would prevent them from going on the field trip. In order to accommodate the situation, it was decided that students will instead receive a free admission ticket to this weekend's circus at school on Friday.  https://fiddleheadfocus.com/…/anah-temple-plans-54th-shrin…/

Two seventh grade students came out on top of Tuesday's spelling bee at Madawaska Middle/High School.  Taylor Pelletier won the bee, successfully spelling "millinery," according to MMHS teacher Matt Rossignol.  Hailey Blanchette was the runner-up.
Both students advanced to The County spelling bee held at Fox Auditorium on the campus of the University of Maine at Fort Kent, on Feb. 8th.  Taylor Pelletier then won that competition and will represent Aroostook County at the state spelling bee, with a chance to go to nationals in Washington, D.C.
A total of 13 students from grades six, seven and eight participated in Madawaska's spelling bee this year. Along with Rossignol, fellow teachers Bonny Tingley, Cai Bouley, and Connie Vanier organized the event. The two judges this year were Vincent Vanier, the department's technology coordinator, and MMHS teacher Whitney Bouchard. Taylor Pelletier then went on to become the Aroostook County Spelling Bee Champion and will be representing us at the state spelling bee on March 24th in Portland.
In compliance with the U.S. Environmental Protection Agency (EPA) Asbestos 
Hazard Emergency Response Act (AHERA) in May 1989, we performed inspections 
of our school buildings for asbestos-containing building materials. We are also required to notify the public, staff, and students on a yearly basis about the availability of the documents pertaining to asbestos. Please see attached document pertaining to the notification.